Review: 'Pokémon' evolves a real story with 'Black' and 'White'
Author: crossaffliction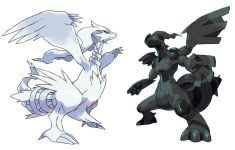 The fifth generation of Pokémon began by announcing a semi-anthro fox over a year ago. Now, Black and White have hit your local video game outlet.
After four generations, Pokémon is a household name. Like the Nintendo DS – hosting five versions of the game, not counting side-trips like the Pokémon Ranger and Mystery Dungeon series – the Pokémon franchise is all but a license to print money.
Add a few critters and upgrades, slap on Pikachu's friendly face and shove it out the door, right?
Wrong. This generation of Pokémon has evolved.
Find the full article here: flayrah – furry food for thought
Creative Commons: Full post may be available under a free license.
2 responses