Furry Down Under fully booked
Author: Jet Dingo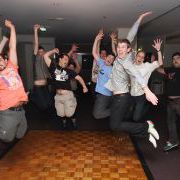 Australia's newest furry convention, FurDU (Furry Down Under), has announced reaching capacity for 2011.
FurDU organizer FlameDrake revealed that the 100-person cap on attendance was insisted upon by the Vibe Hotel, the same venue FurDU was hosted at when it launched in April 2010.
Oz Kangaroo confirmed that staff are in discussion with several larger hotels on the Gold Coast, in the hope of lifting this cap in future years.
Find the full article here: flayrah
Creative Commons: Full post may be available under a free license.