Last chance to see: Anthropomorphic Taxidermy at the Museum of Everything
Author: Higgs Raccoon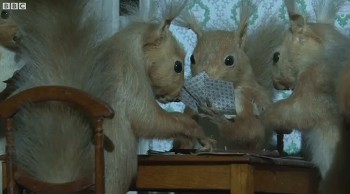 An exhibition of the works of Walter Potter, Victorian taxidermist and collector, is being extended at London's Museum of Everything.
Walter Potter (1835-1918) was a self-taught English taxidermist who created elaborate anthropomorphic tableaux of small mammals and birds. These dioramas, along with various other odd items, were put on display in Potter's museum in Bramber, Sussex.
Find the full article here: flayrah
Creative Commons: Full post may be available under a free license.
One response