South Afrifur 2010 report
Author: Rakuen Growlithe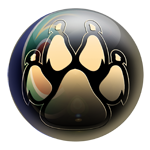 Although South Africa has a small number of furs, with just under 200 registered users on the ZAfur forum, it does hold an annual, national furmeet, South Afrifur. As there are so few furs in South Africa the meet is intended to gather as many as possible together, once a year, to get to know one another.
The first South Afrifur meet was held in Cape Town and was organised primarily by Dracius. In 2009 the meet was intended for Johannesburg but was cancelled by the organisers.
The 2010 meet, organised by Nanukk, Electrocat and Cat147, was held in Port Elizabeth from 7–15 January 2011. The meet was hosted by Nanukk and attended by about 14 furs from around South Africa, though that varied from day-to-day.
Find the full article here: flayrah
Creative Commons: Full post may be available under a free license.